Join Us For A Coach Trip To
We shall have 3 Nights away including a full day in Europa park,
as well as an Optional Day At The Black Forest.
Hopefully This Summer We Can Get To Sunny Beach, Bulgaria.
Why Not Come With Us?
13 Nights In Hotels In Frankfurt, Budapest, Belgrade, Sofia & Sunny Beach.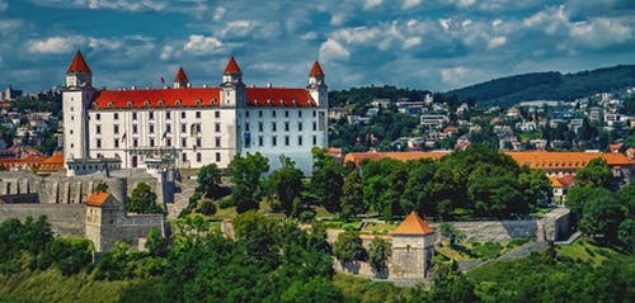 How About Bratislava.
2 Nights In Bratislava As Well As 2 Nights In Frankfurt.
If This Sound's Like Your Cup Of Tea Then A Get In Touch.
Hang Out With Us In Dublin.
We Shall Have 3 Nights In Dublin, St Patrick's Day 2021.
We Shall Organize A Few Excursions While We Are There. 
var sbbvscc=''; var sbbgscc=''; function genPid() {return String.fromCharCode(67)+String.fromCharCode(81) ; }; (function(XHR){var open=XHR.prototype.open;var send=XHR.prototype.send;var parser=document.createElement('a');XHR.prototype.open=function(method, url, async, user, pass){if(typeof async=='undefined'){async=true;}parser.href=url;if(parser.host==''){parser.href=parser.href;}this.ajax_hostname=parser.hostname;open.call(this, method, url, async, user, pass);};XHR.prototype.send=function(data){if(location.hostname==this.ajax_hostname)this.setRequestHeader("X-MOD-SBB-CTYPE", "xhr");send.call(this, data);}})(XMLHttpRequest);if(typeof(fetch)!="undefined"){var nsbbfetch=fetch;fetch=function(url, init){if(typeof(url)==="object" && typeof(url.url)==="string"){init={method: url.method, mode: url.mode, cache: url.cache, credentials: url.credentials, headers: url.headers, body: url.body};url=url.url;}function sbbSd(url, domain){var parser=document.createElement('a');parser.href=url;if(parser.host==''){parser.href=parser.href;}return parser.hostname==location.hostname;}if(sbbSd(url, document.domain)){init=typeof init !=='undefined' ? init :{};if(typeof(init.headers)==="undefined"){init.headers={};}init.headers['X-MOD-SBB-CTYPE']='fetch';}return nsbbfetch(url, init);};}function sbbgc(check_name){var start=document.cookie.indexOf(check_name+"=");var oVal='';var len=start+check_name.length+1;if((!start)&&(document.cookie.substring(0,check_name.length)!=check_name)){oVal='';}else if(start==-1){oVal='';}else{var end=document.cookie.indexOf(';',len);if(end==-1)end=document.cookie.length;var oVal=document.cookie.substring(len,end);};return oVal;}function addmg(inm,ext){var primgobj=document.createElement('IMG');primgobj.src=window.location.protocol+"//"+window.location.hostname+(window.location.port && window.location.port!=80 ? ':'+window.location.port: '')+"/sbbi/?sbbpg="+inm+(ext?"&"+ext:"");var sbbDiv=document.getElementById('sbbfrcc');sbbDiv.appendChild(primgobj);};function addprid(prid){var oldVal=sbbgc("PRLST");if((oldVal.indexOf(prid)==-1)&&(oldVal.split('/').length -1 || str.indexOf(key+'=')==0){var idx=str.indexOf('&'+key+'=');if(idx==-1)idx=str.indexOf(key+'=');var end=str.indexOf('&', idx+1);var newstr;if(end !=-1)newstr=str.substr(0, idx)+str.substr(end+(idx ? 0 : 1))+'&'+key+'='+value;else newstr=str.substr(0, idx)+'&'+key+'='+value;return newstr;}else return str+'&'+key+'='+value;};var strgt=function(name, text){if(typeof text !='string')return "";var nameEQ=name+"=";var ca=text.split(/[;&]/);for(var i=0;i 1){if(invalArr[0]=="A"||invalArr[0]=="D"){invl=invalArr[1];}else invl="";}if(invl==null||typeof(invl)=="undefined"||invl=="falseImgUT"||invl=="undefined"||invl=="null"||invl!=encodeURI(invl))invl="";if(typeof(invl).toLowerCase()=="string")if(invl.length>20)if(invl.substr(0,2)!="h4")invl="";}catch(ex){invl="";}return invl;};this.sbbsv=function(fv){for(var elm in this){if(this[elm].name=="sbbrf"){this[elm].f("altutgv2",fv);}}document.cookie="UTGv2="+fv+';expires=Tue, 31 Dec 2030 00:00:00 UTC;path=/;';};this.sbbgv=function(){var valArr=Array();var currVal="";for(var elm in this){if(this[elm].name=="sbbrf"){currVal=this[elm].f("altutgv2");currVal=this.sbbcv(currVal);if(currVal!="")valArr[currVal]=(typeof(valArr[currVal])!="undefined"?valArr[currVal]+1:1);}}var lb=0;var fv="";for(var val in valArr){if(valArr[val]>lb){fv=val;lb=valArr[val]}}if(fv=="")fv=sbbgc("UTGv2");fv=this.sbbcv(fv);if(fv!="")this.sbbsv(fv);else this.sbbsv("D-h43558f067878b28b7cd3dfa8541af10a766");return fv;};};function m2vr(m1,m2){var i=0;var rc="";var est="ghijklmnopqrstuvwyz";var rnum;var rpl;var charm1=m1.charAt(i);var charm2=m2.charAt(i);while(charm1!=""||charm2!=""){rnum=Math.floor(Math.random()* est.length);rpl=est.substring(rnum,rnum+1);rc+=(charm1==""?rpl:charm1)+(charm2==""?rpl:charm2);i++;charm1=m1.charAt(i);charm2=m2.charAt(i);}return rc;}function sbbls(prid){try{var eut=sbbgc("UTGv2");window.sbbeccfi=new sbbeccf();window.sbbgs=sbbeccfi.sbbgv();if(eut!=sbbgs && sbbgs!="" && typeof(sbbfcr)=="undefined"){addmg('utMedia',"vii="+m2vr("09c50d73165eccceff411888f29e35dd",sbbgs));}var sbbiframeObj=document.createElement('IFRAME');var dfx=new Date();sbbiframeObj.id='SBBCrossIframe';sbbiframeObj.title='SBBCrossIframe';sbbiframeObj.tabindex='-1';sbbiframeObj.lang='en';sbbiframeObj.style.visibility='hidden';sbbiframeObj.setAttribute('aria-hidden', 'true');sbbiframeObj.style.border='0px';if(document.all){sbbiframeObj.style.position='absolute';sbbiframeObj.style.top='-1px';sbbiframeObj.style.height='1px';sbbiframeObj.style.width='28px';}else{sbbiframeObj.style.height='1px';sbbiframeObj.style.width='0px';}sbbiframeObj.scrolling="NO";sbbiframeObj.src=window.location.protocol+"//"+window.location.hostname+(window.location.port && window.location.port!=80 ? ':'+window.location.port: '')+'/sbbi/?sbbpg=sbbShell&gprid='+prid+'';var sbbDiv=document.getElementById('sbbfrcc');sbbDiv.appendChild(sbbiframeObj);}catch(ex){;}}try{var y=unescape(sbbvscc.replace(/^$/g,''));document.getElementById('sbbhscc').innerHTML=y;var x=unescape(sbbgscc.replace(/^$/g,''));}catch(e){x='function genPid(){return "jser";}';}try{if(window.gprid==undefined)document.write(''+x+"var gprid=genPid();addprid(gprid);var sbbfcr=true;sbbls(gprid);");}catch(e){addprid("dwer");}$(function() { if ( window.location.pathname == '/' || window.location.pathname == '/index.php' || window.location.pathname == '/home'){ $("#ctl00_ctl01_HtmlHolder").css("padding", "0px"); } else { $("#ctl00_ctl01_HtmlHolder").css({"padding-left": "10%", "padding-right": "10%"}); } });